ROSH HASHANAH CATERING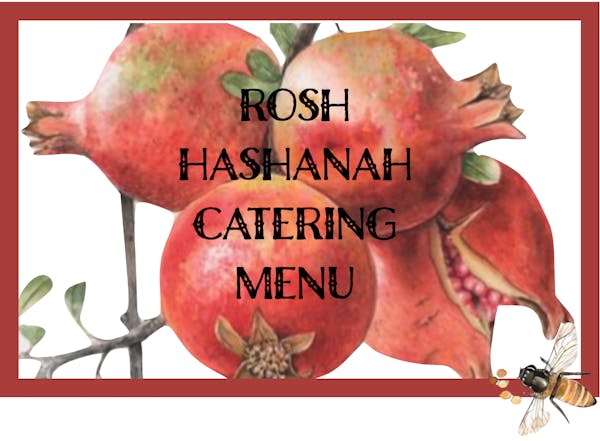 ROSH HASHANAH CATERING NOW AVAILABLE
CLICK HERE TO ORDER
ROUND CHALLAH
Homemade Large Round Challah Bread $12.
APPETIZERS
Chopped Chicken Liver, half pint $8
Vegetarian "Chopped Liver", half pint $8.
Mini Potato Pancakes, Applesauce, 1 doz $25.
FIRST COURSE
Matzoh Ball Soup, 1 quart, 2 balls $17
Matzoh Ball, each $1.5
Seared Tuna $20.
Sesame seared tuna with soy-ginger-wasabi
served with wakami seaweed salad
8 oz sushi grade Ahi Tuna serves 2
MAIN COURSE
Applewood Roasted Salmon, 8oz $17.
with Apple Cider Reduction serves 1
Brisket. 1lb $35
Slow Braised Brisket with Pan Gravy 1lb
serves 2-3 people
Roasted Stuffed Chicken Breast $22.
with Apricot-Cherry Challah Stuffing
Madeira Wine Sauce serves 2
SIDES, serves 2
Noodle Kugel $14
Potato Kugel $12
Roasted Root Vegetable Tzimmis $20.
String Beans, Toasted Almon Butter $14
DESSERTS
Rugelach, (Keith's Famous) $15
Apricot, Raspberry, Chocolate & Walnut
1 dozen
Honey-Apple Pound Cake, by the slice $4.