JARVIS WINE DINNER 10/23/23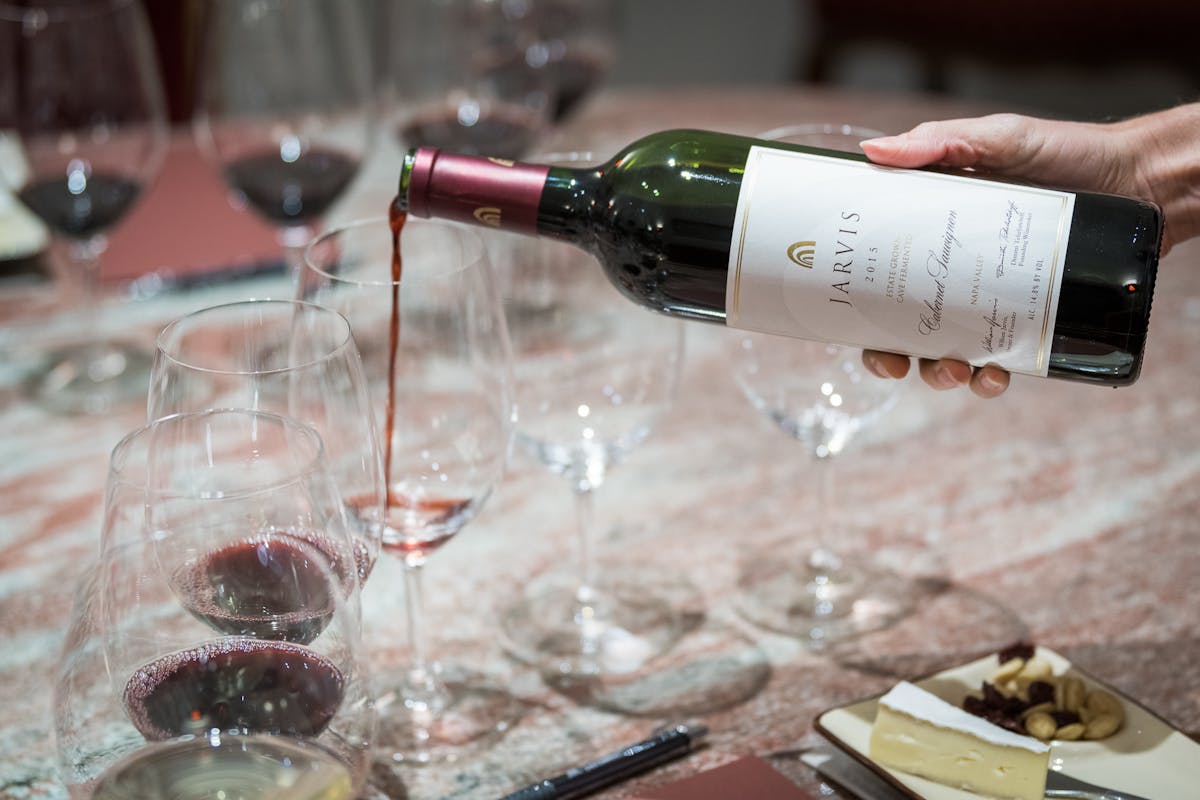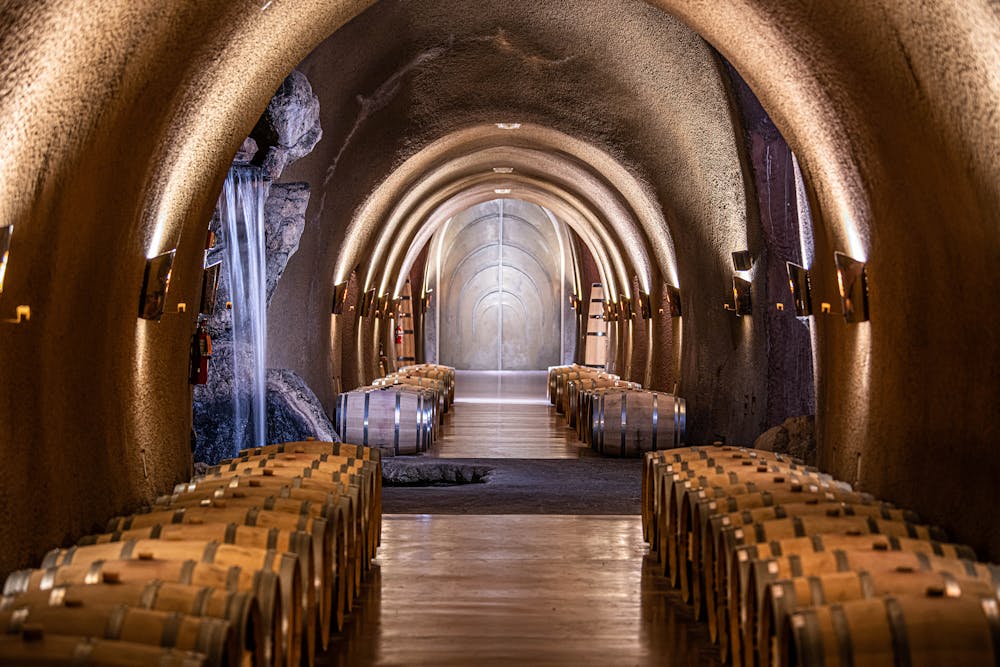 The Jarvis Estate is the world's first entirely subterranean winery,
housed in 45,000 square feet of caves
MORE INFO:
We are honored to announce that we have the rare opportunity to host a wine dinner with the legendary Napa producer Jarvis Estate.
Please join us for a delicious 5 course dinner, prepared by Chef Keith Blauschild, paired with the uncompromising, excellent Jarvis Estate wines.
Mr. Sil Coccia, VP of sales for Jarvis Estate, will be our host, wine guide and story teller for the evening.
MENU
FIRST
Maine Lobster & Shrimp Roulade
Braised Savoy Cabbage
Brown Butter & Lemon Dijon Glacage
Estate Chardonnay 2020
Fermented and aged sur-lie in 100% new French oak barrels that are stirred twice weekly Subtle nuances of toasty vanilla with honeysuckle aromas.
SECOND
Cider Glazed Chilean Sea Bass
Jasmine Rice, Hazelnut Velouté
Golden Apple-Bacon Relish
Finch Hollow Chardonnay 2020
A full-bodied Chardonnay bursting with brioche and honeysuckle aromatics. The palate layers flavors of yellow peach and ripe melon with tropical fruit undertones. Fermented in 100% New French Burgundy oak, then sur-lie aged for 12 months.
THIRD
Dry-Cured Black Olive Gnocchi
Porcini Mushrooms & Duck Prosciutto
Shaved Pecorino
Sundried Tomato Beurre Monté
Estate Cabernet Sauvignon 2016
Harvested after an ideal growing season with consistent warmth that allowed for steady ripening. Concentrated, dark garnet color. The nose delights with cardamom, dried herbs, and cocoa powder; dark red fruit notes evolve into blue fruit as the wine opens
Barrel aged 27 months in 100% New French Haute Futaie oak.
FOURTH
Pan Roasted Wagyu Flat Iron Steak
Black Eyed Peas-Boniato Corn Hash
Caramelized Brussel Sprouts
Peppercorn Ancho Chili Demi glace
Reserve Cabernet Sauvignon 2013
A wine of immense complexity from the favorable vintage conditions. The aroma is reminiscent of dark Bing cherry and black plums, and on the palate, a spectrum of brooding dark fruits supported by mouth-filling smooth tannins.
Aged 34 months in 100% New French Haute Futaie oak
DESSERT
Pumpkin Duet
Tart & Gelato
Butterscotch Tuille
Fall Fruit Compote
Dessert Wine from Chef's Private Colletion
$250pp plus tax & gratuity
*EARLY BIRD PRICING $238 through 9/27