Recipe, Caesar Salad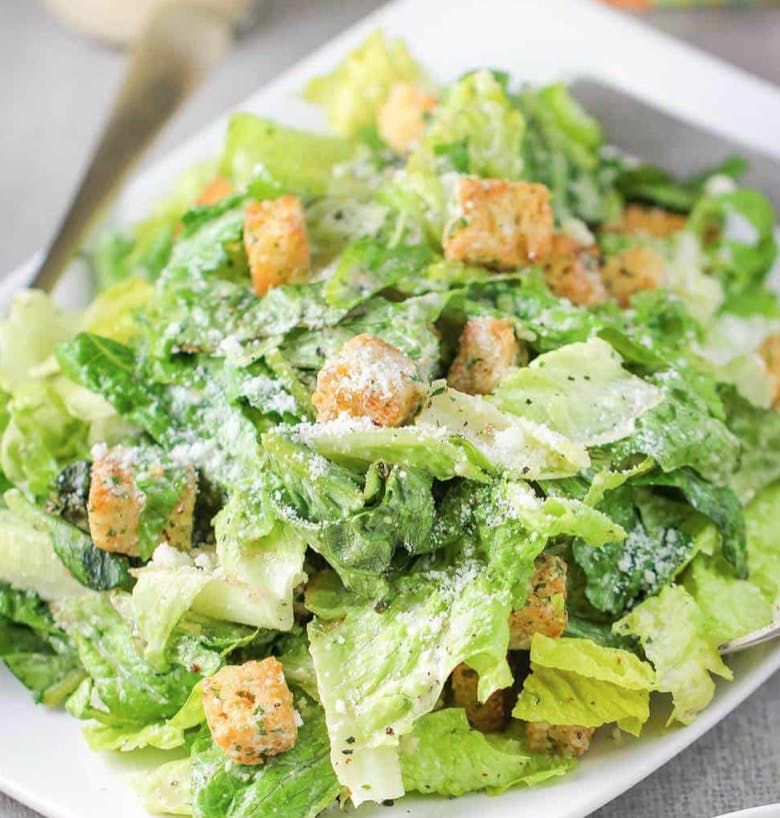 INGREDIENTS:
Romaine Lettuce 1 bag or 1 head
Anchovies 1 can flat OR 1 tsp of anchovy paste in a tube
I know you are thinking you don't like anchovies, but it is part of the recipe and is usually always in Caesar dressing. You find the can or paste where the tuna cans are in the supermarket. It's a good idea to get the tube because you can save the unused portion easier.
Mayonnaise, 2TB
Olive Oil, 2TB
Parmesan Cheese, Shredded 1TB
Garlic, 2 Cloves finely chopped or 1 tsp from a jar
Lemon Juice, 1tsp
White Vinegar, 1/2 tsp
Dijon Mustard, 1/2 tsp
Tobasco Sauce, 1 shake
Worcestire Sauce, 1 shake
Black Pepper, pinch
Croutons (make sure no msg)
Thoroughly wash and dry the lettuce.
-Anchovies: Take 4 filets and smush them with a fork on a plate or cutting board. Smush and smush until it is a paste. If you use the paste, 1 teaspoon should be good.
-Put all the ingredients in a bowl and whisk in the olive oil slowly.
-Whisk and whisk until the dressing is an emulsion and looks good and creamy.
-Pour over your lettuce and toss to blend. Add croutons, and if you want to get fancy, garnish with some cherry tomatoes cut in half.