Recipe, Chic Pea "Fauxlognese"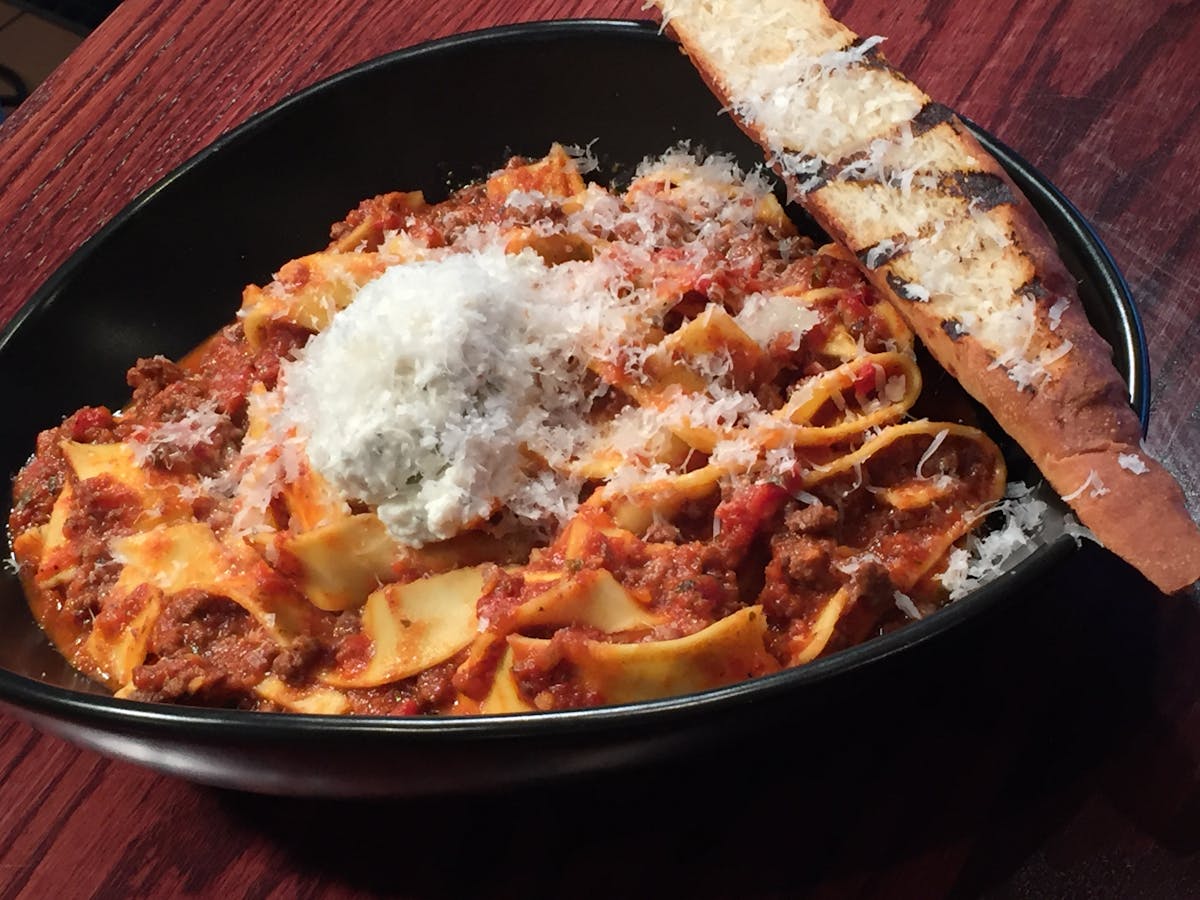 Parkland Chef Catering's
Chick Pea "Bolognese" Sauce with Pasta
Yield: 5 servings
2c canned plum tomatoes
1c water or vegetable broth
½ c dry chic peas, soaked in 3c water overnight
1/3 c onion, rough chop
½ t fresh oregano leaf
¼ c red wine
¼ c olive oil
1t sugar
2 clove garlic
4 leaf basil
Salt & pepper to taste
1. Mince chic peas, onion, and garlic in food processor.
2. Heat oil in a Teflon sauté pan till almost smoking (in a pre-heated pan, it takes about 20 seconds till almost smoking)
3. Add chic pea mix carefully, continually stir till golden.
4. Add wine, be patient while it bubbles and reduces, about 1 or 2 minutes.
5. Add water or broth & tomatoes
6. Cook on low, uncovered, for 30 minutes.
7. While the sauce is cooking, boil water for your pasta.
8. Season sauce with sugar, salt, & pepper.
9. Finish with basil & oregano, simmer for 5 minutes more, and serve over cooked & drained pasta.