Recipe, Chopped Kale Salad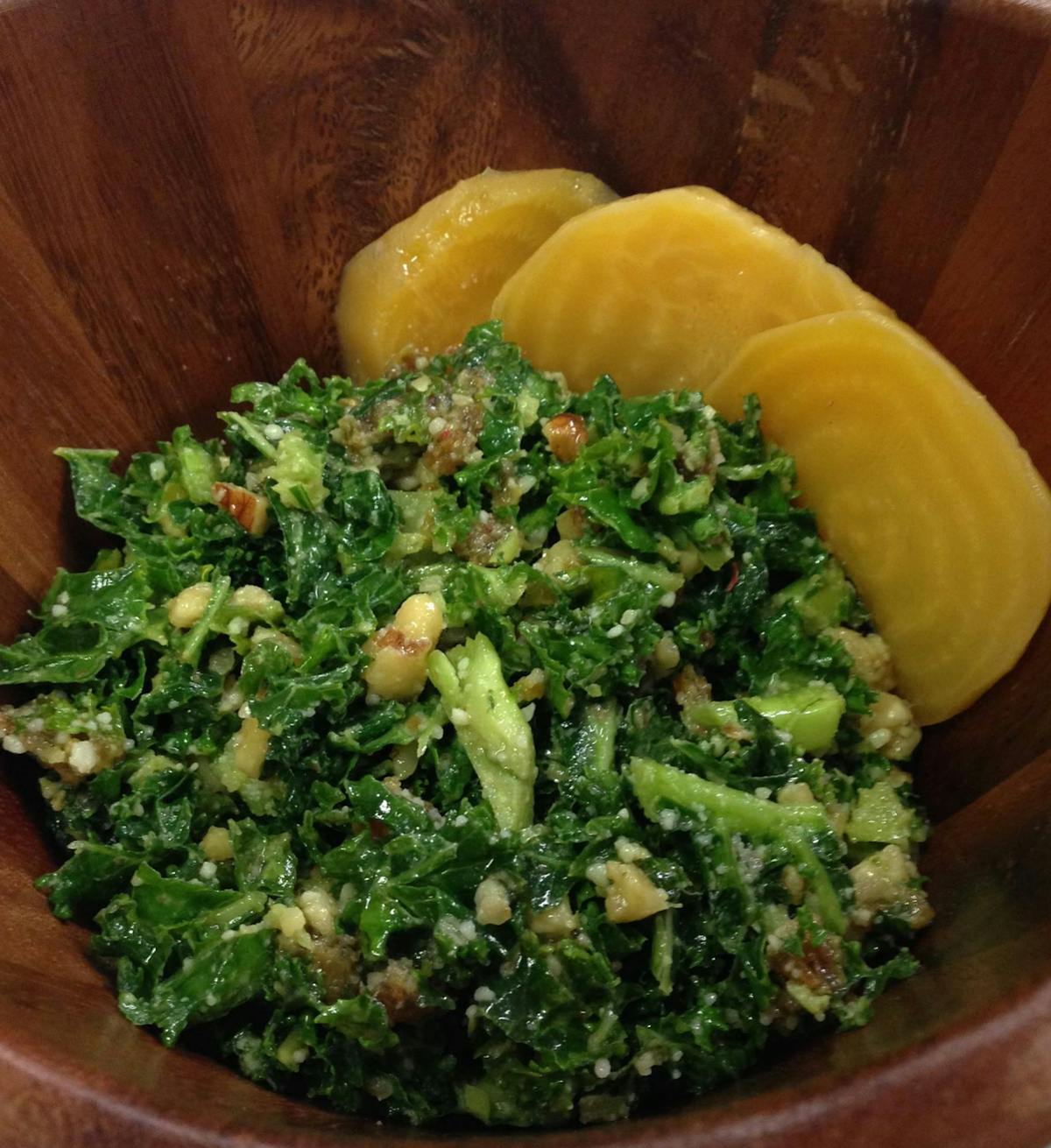 Dena's Chopped Kale Salad:
1. 1 bunch of Kale, (the curly kind) washed, finely chopped in food processor with 1/2 teaspoon of kosher salt.
2. 1/3 cup of raisins (I like currants or dried cranberries), chopped in processor also, but not with the kale.
3. 1/4 cup grated good quality parmesan
4. 1/4 cup pine nuts, toasted
5. juice of 2 lemons
6. 2 tablespoons olive oil, pinch of black pepper
Mix all the elements in a bowl. Yum!